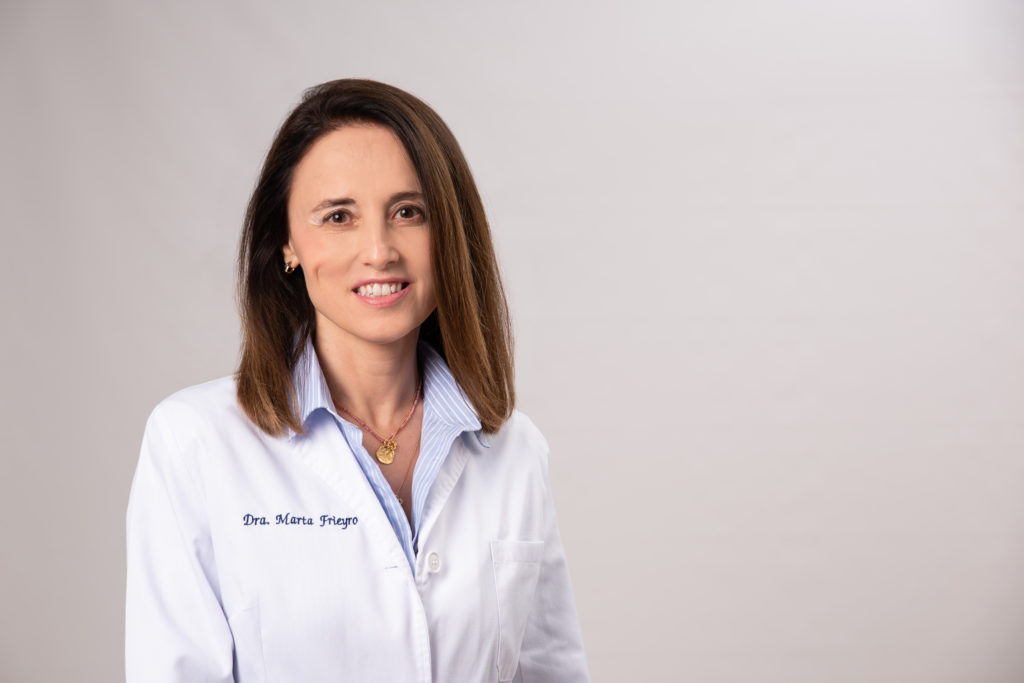 Bachelor of Medicine and Surgery from the Faculty of Medicine of Granada with an outstanding rating.
He obtained the title of Specialist Physician in Dermatology-Surgical Physician and Venereology at the Virgen de la Victoria Clinical Hospital in Malaga, completing his training through rotation at the Jiménez Díaz Foundation in Madrid and in Mohs micrographic surgery at the Valencian Institute of Oncology. .
Subsequently, he develops his activity as a specialist doctor at the Costa del Sol Hospital in Marbella where he develops different areas: Being co-responsible for the pigmentary lesions and melanoma units, the sexually transmitted infections unit and skin oncology. In addition to carrying out the implementation and development of the Mohs micrographic surgery unit in the dermatology area of ​​said hospital. Experience in inflammatory diseases, hyperhidrosis and alopecia.
In the Private Medicine sector, he develops his professional activity as a specialist in dermatology at USP Hospital de Marbella and later at Hospital Quirón Marbella, ranging from general dermatology to dermatological surgery, melanoma and non-melanoma skin cancer. She is appointed Head of the Dermatology Service, holding the position from 2018 to 2021. She currently combines her activity as a dermatology specialist at Golden Clinic and High Care International Hospital.
She has participated in multiple Dermatology courses and congresses from 2001 to the present, presenting communications and papers and various publications in scientific journals and books.
In recent years he has developed an intense activity specializing in dermatological lasers, intense pulsed light, management of all types of scars and acne scars, as well as laser facial rejuvenation, attending numerous courses and rotations in specialized laser clinics. and scars Rotation at the Ramón y Cajal Hospital and at the Corium Dermatology clinic in Barcelona. Scars and acne scars course by Dr. Didac Barco.
She is a member of:
- Spanish Academy of Dermatology (AEDV)
- European Academy of Dermatology (EADV)
Get an Appointment with Dra. Frieyro